DEMONS OF 9-11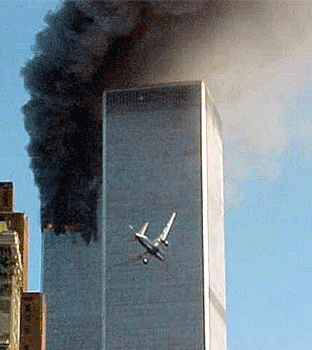 Okay everyone one of the things that got me started into conspiracies was actually this photograph I woke up around two in the morning on 9-12-01 the day after 9/11/01 and I seen this  television broadcast and this news clipping of a demon coming out of  one of the towers!!
Right there I knew that there was more to the story that they were telling us!
I believe by being saved  through Christ and being baptized and seeing this picture was truly the beginning of my journey  in trying to find the truth in some sense making this website my videos and soon the book that I will soon write again this is just a warning from the creator God Almighty that this is a spiritual battle for our spirit and our souls and that was just one of many attacks  by the enemy here in this world and in the spiritual don't believe me?
Look at  these other pictures  with demonic shadows from the billowing smoke!
Again this was not by A coincidence that there is so many pictures of the smoke looking like a  demon!
May God always bless you towards the truth!
9-11 WAS SET UP BY THE OCCULT SATANIC ILLUMINATI AND TOLD TO DO SO BY THE DEMONS AND FALLEN ANGELS FOR THIS EVIL WORLD SHIFT AND FOR THEIR SATANIC NEW WORLD ORDER!
AS YOU SEE HERE CHRIST IS THE ONLY ANSWER!!!!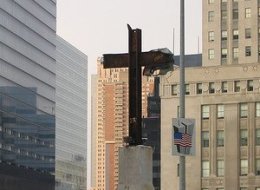 IT'S NOT  COINCIDENCE  YOUR VIEWING THIS SITE IF YOU DON'T KNOW THE KING OF KINGS AND SAVIOR (Jesus)YAHUSHUA CHANGE YOUR LIFE RIGHT NOW AND GO TO GOD'S OPEN ARMS!
SAY THIS PRAYER RIGHT NOW AND BE BORN AGAIN!
And get Baptize it will change your life!
Please tell others about this site thank you.