216.POWER LINES
Today I will show you that the power lines are actually occult  structures.
I believe that the power companies give alliances to there demonic God's  through the structures of their power lines  such as in the demonic formations of Moloch,Lilith,owls and pentagrams.  Here is Moloch in the Bohemian grove in California where the elites go and worship this owl!
This is an ancient depiction of Lilith of the Bible.
Isaiah 34:14
34:14 "And shall-meet desert creatures et (particle) jackals
the goat he-calls his- fellow
lilit
(
lilith
) she-rests and she-finds rest
[
71
]
34:15 there she-shall-nest the great-owl, and she-lays-(eggs), and she-hatches, and she-gathers under her-shadow:
hawks[kites, gledes ] also they-gather, every one with its mate.....
I have proved  here on this site that they have made  these images  of owls on buildings.
And  its on  the American dollar bill!
Want more proof It is even in our landscape for our government.
And now I will show you it is even in the structure of our power lines  all over America and this country!
Here is another good picture to show you  that these people are pure occultist look at the middle structure closely it looks like a pentagram. Now look on both of its  sides they look like owls these people are pure occultist and are pure evil!
If you look at the GE  logo it is 666  look at the this swirl on top it is a 6  the one in the middle is a 6 and the one at the end a 6!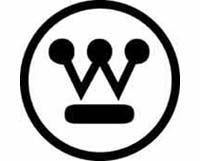 Now let us look at Westinghouse power's logo can we see this symbolic and there's similarities to  the Masons  and other occult societies?!
Look at the picture below and   the structure on the far right near the two owls. You will see the three pyramids of Giza and a floating capstone  just like the dollar bill!
These satanic corporations are like dogs that marked their territory!
They want to control you and the world!
They hate the living loving God!

IT'S NOT  COINCIDENCE  YOUR VIEWING THIS SITE IF YOU DON'T KNOW THE KING OF KINGS AND SAVIOR (Jesus)
YAHUSHUA
CHANGE YOUR LIFE RIGHT NOW AND GO TO GOD'S OPEN ARMS!

SAY THIS PRAYER RIGHT NOW AND BE BORN AGAIN!
And get Baptize it will change your life!
Please tell others about this site thank you.