245.9-11 TRUTHERS DEAD?
Barry Jennings -- Former New York Housing Authority Emergency Coordinator, Key witness to explosions inside Building 7, Witness to bodies inside Building 7





Barry Jennings, a former New York Housing Authority Emergency Coordinator and key 9/11 witness, has died of undisclosed causes at the age of 53.

Barry Jennings is most famously known for his eyewitness accounts of what happened in World Trade Center 7 (WTC7), another large building that fell on the World Trade Center site that was not hit by an airplane. Jennings claims that he heard explosions while in the building, furthering conspiracy theories that there were bombs and planned implosions at the site.

The National Institute of Standards and Technology (NIST) recently released a report and video detailing the collapse of WTC7, using architectural data, witness accounts, computer models and physical laws to conclude that WTC7 collapsed because of fire, not explosions.

Some alternative media sources like infowars.com see Barry Jennings' mysterious death as even more reason to believe the events of September 11, 2001 were planned and orchestrated by the United States government. Please read both the Infowars account of the WTC7 collapse and the NIST assessment.

http://www.groundreport.com/US/Barry-Jenni...11-Witness-Dies

Video:
http://www.youtube.com/watch?v=PbbZE7c3a8Q

On 9/11, Barry Jennings reported that he and Michael Hess had been blown back by a big explosion inside Building 7. He later said in an interview that he had heard explosions in Building 7 before either Tower had collapsed. He reported that the entire place had been evacuated far in advance. He also reported that he was stepping over bodies, contradicting the official claim that no one died in Building 7.

He died mysteriously on August 19, 2008 -- two days before the release of the NIST Report's first draft. The cause of death was undisclosed. A private investigator was hired to look into the death. He returned the money he had been given, referred the case to law enforcement, and did not want to be contacted about this matter again.

Why does the death of Barry Jennings continue to be shrouded in mystery and what scared off a highly-paid private investigator from the case?
Kenneth Johannemann -- WTC Explosion witness, Saw No Airplane, Worked for the same security company
Micheal Duran
Christopher Landis -- Former Operations Manager for Safety Service Patrol for the Virginia Department of Transportation, Gave CIT (Makers of "The Pentacon" film) photo collection and nervously answered their questions
Bertha Champagne -- Babysitter for Marvin Bush's family





October 10 , 2003, 1200 PDT, (FTW) -- WASHINGTON, At around 9 PM on September 29, Fairfax County, Virginia police responded to a 911 call describing an accident. However, they soon discovered they were not dealing with a routine emergency but the mysterious death of an employee of the 47-year old brother of President George W. Bush, venture capitalist Marvin Bush. Sixty-two year old Bertha Champagne, described as a long time "baby sitter" for Marvin and Margaret Bush's two children, son Walker, 13, and daughter Marshall, 17, was found crushed to death by her own vehicle in a driveway in front of the Bush family home in the Alexandria section of Fairfax County. Champagne reportedly lived at the Bush family home.

http://www.fromthewilderness.com/free/ww3/...bush_death.html

Marvin P. Bush, the little-known younger brother of George W. Bush, was a director of Securacom/Stratesec, a Kuwaiti/Saudi-backed company, until June 2000 (A year and three months before 9/11), the company that provided electronic security to the World Trade Center in the days before the attacks and provided security to Dulles International Airport (Where the gub'mint says Flight 77 took off from). On 9/11, Marv Bush was on the board of HCC Insurance Holdings, Inc., which insured parts of the WTC. He is still an adviser to this company. 

How was the car still in gear and why did it only start mysteriously moving when Champagne approached it and was near the small building that the car crushed her against? Why was there a national media blackout about this? Why didn't private security guards intervene?

Something stinks. Did Champagne know too much about Marvin Bush's connection to 9/11?

A few months prior to the unfortunate "car accident" that killed Paul Smith, Jeff Hill phoned the man who had sat next to him on the chopper, the camera operator:http://s1.zetaboards.com/pumpitout/topic/700760/1/



The cabbie who jumped a curb outside a midtown seafood restaurant - killing a TV helicopter pilot and injuring two others - says he lost control when another car hit him and sped off.

"It was an accident. I think it was the black car's fault," cabbie Mohammed Chowdury, 23, who has been driving a taxi for just two months, said yesterday.

http://www.nydailynews.com/news/2007/10/09...er_pilot_s.html




The cab dr
Deborah Palfrey -- Ran a prostitution outfit that had top 911 perps among it's clients
Palfrey -- Ran a prostitution outfit that had top 911 perps among it's clients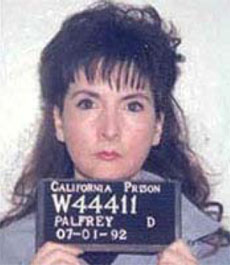 The former NSA official noted that some of Palfrey's call girls were being chauffeured by Sherlington Limousines to poker parties attended by former CIA director and co-chair of the Joint 9/11 Intelligence Inquiry Porter Goss. One of the reasons cited for Goss' abrupt resignation in May 2006 was his alleged involvement in a prostitution scandal where lobbyists were holding parties for GOP lawmakers that featured hookers and gambling at the Watergate Hotel in D.C.

On the morning of 9/11, Goss was having breakfast with the head of Pakistan's Inter Services Intelligence (ISI) General Mahmoud Ahmad, the man who ordered a wire transfer of $100,000 to alleged lead hijacker Mohammed Atta. 

In addition, Madsen pointed out that Jack Abramoff, who was also connected to the DC Madam scandal, allowed at least two of the 9/11 hijackers to use one of his casino boats in the days before 9/11, and this is what Palfrey was probably referring to when she spoke about her call girls picking up information about 9/11 before it happened.

"There's the link, when you've got Abramoff and you had two of those hijackers on his casino boat a few days before 9/11 - I just wonder if that's what Jeane was talking about," said Madsen, "Because now I'm looking at this crazy incident in Houston with Roland Carnaby, a retired CIA guy who was still contracted to the CIA, being gunned down in broad daylight by the Houston police department - now I've been told by Agency sources in Houston that one of the people he was looking at was Abramhoff and the casino boats - so here you've got two people in the same week, looks like they were both assassinated in broad daylight," he concluded. 

http://www.prisonplanet.com/articles/may20..._connection.htm

(Yes, yes, I posted a PrisonPlanet link -- shame on me. There is a 9/11 connection here, though.)

Porter Goss and Jack Abramoff are two known 911 perps that were connected to Palfrey's 'escort service'. Known 911 perp Dick Cheney was reported to also be involved in Palfrey's business. Was Palfrey eliminated for knowledge she may have had about 9/11?iver who hit him was cut off by a 'black car'. Paul Smith was in a position to have seen the real events, or to have been involved in the media scam. Was he eliminated?



MAJOR GENERAL DAVID F. WHERLEY, JR
Article is posted below. It is also available here: http://www.wnbc.com/news/13371881/detail.html


A fireman (Salvatore Princiotta, 43) from Latter 9 was found murdered.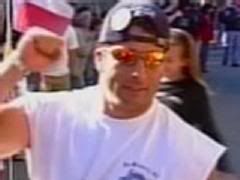 Figure 1. Fireman (Salvatore Princiotta, 43)
source: NBC 12 News
Oddly, Ladder 9 is the firetruck I have a bunch of photos of on the toasted car page: http://janedoe0911.tripod.com/StarWarsBeam5.html

The Ladder 9 fire truck is noted for it's lack of damage other than having all windows blown as well as the wing mirrors. 

Could Salvatore Princiotta be one of the fellas in this photo? Perhaps he might be the guy on top, hosing off the roof of the firetruck.


Figure 2. The Ladder 9 fire truck being cleaned.
source

:

Figure 3. No window? What happened to the rear-view mirror?
source

:
Figure 4. Why is the rubber window gasket hanging outward?
source

:

Figure 5. Sans windows. (But nice tire!)
source

:
Figure 6. Why is the paper shredded but nothing else apparently disturbed?
source

:

Figure 7. What blew out the windows without damaging the rest of the fire truck?
source

:
Figure 8. The window gasket is on the outside. What blew out the windows? What dislodged the front grill?
source

:

Figure 9. It didn't blow out just the middle portion of the windows; it blew out the windows all the way back to the frame where it was mounted.
source

:
Figure 10. Hosing down the windowless fire truck.
source

:

Figure 11. Final cleaning of the windowless fire truck. Notice its grill is missing.
source

: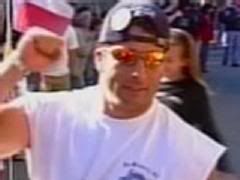 Death Of FDNY 9/11 Vet Probed As Murder
POSTED: 8:55 am EDT May 23, 2007
UPDATED: 12:10 pm EDT May 23, 2007
NEW YORK -- A retired New York City firefighter who survived the Sept. 11, 2001, attacks is now being treated as the victim in an Arizona murder investigation.
Salvatore Princiotta, 43, whose family hails from Deer Park, N.Y., was found dead in his condominium. At first, it was believed he died of post-Sept. 11 lung complications.
However, a coroner now says Princiotta was murdered. The coroner declined to release any other details.
Officers first went to Princiotta's Scottsdale, Ariz., apartment on May 14 after a family member hadn't heard from the former firefighter, police said. Based on the appearance of the body, Princiotta had been dead for many days.
Scottsdale police said they could "confirm that this is a homicide investigation. However, certain details of the case need to be held in confidence to preserve our ability to successfully prosecute the case."
According to a report from NBC 12 news in Phoenix, a death notice published in Newsday on May 18 said the former member of Ladder 9 in Manhattan died "as a result of post 9/11 lung complications."
Princiotta's brother, Joseph, told NBC 12 the news of the homicide probe came as a shock, and that the family expected a medical examination to show that the lung condition had taken Princiotta.
Joseph Princiotta told NBC 12 that his brother had moved to Arizona last January because he found it easier to breathe.
Before his death, Princiotta had cycled 3,000 miles to honor his colleagues who died on Sept. 11.
© 2007 by WNBC.com. All rights reserved.
Dr David Graham
REVEALED TRUTH
In the investigation of knowledge and truth!

IT'S NOT  COINCIDENCE  YOUR VIEWING THIS SITE IF YOU DON'T KNOW THE KING OF KINGS AND SAVIOR (Jesus)
YAHUSHUA
CHANGE YOUR LIFE RIGHT NOW AND GO TO GOD'S OPEN ARMS!
SAY THIS PRAYER RIGHT NOW AND BE BORN AGAIN!
And get Baptize it will change your life!
Please tell others about this site thank you.