269.SATURN = SATAN
This is a study of Saturn and how dark occults and the Illuminati actually worships this planet the dark sun Saturn!
Let us look at the defenition of Saturn
An ancient god.

regarded as a god of agricultur and time.

In Greek mythology, he was knowen as Cronus

Cronus had a bad habit of eating his newborn children... The Romans adopted Cronus as the god Saturn.

The sixth planet from the sun in the solar system, circled by a system of broad, flat rings.
Saturn is also linked to Saturday and 

Satan

[ˈseɪtən]

n

(Christianity / Ecclesiastical Terms) the devil, adversary of God, and tempter of mankind: sometimes identified with Lucifer (Luke 4:5-8)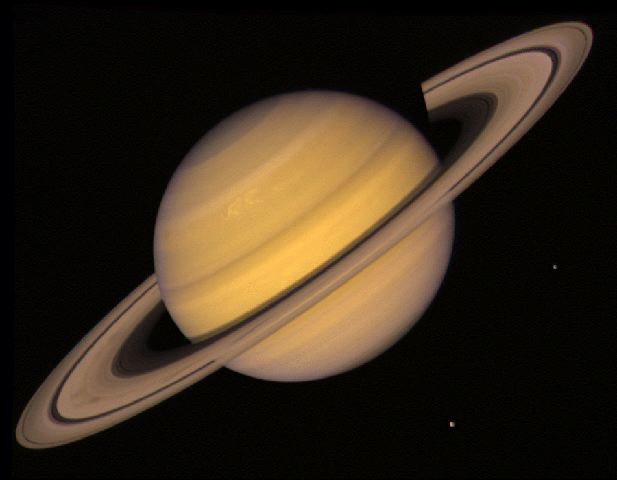 Solar eclipse...by Saturn
The Cassini spacecraft caught this remarkable photo of Saturn eclipsing the Sun in 2006.
SEE THESE VIDEOS AND LEARN THE OCCULT WORSHIP OF THE ILLUMINATI!
IF YOU WATCH ONE VIDEO PLEASE WATCH THIS ONE PROOF 9-11-01 WAS A OCCULT RITUAL!
RELIGIONS
SATANIC CUBE AND SYMBOLES OF SATERN SATANIC WORSHIP.....
ATANIC STARS THAT THE OCCULTS USE IN THERE RITUALS!
20) The symbol we call the "Star of David" is in fact an ancient symbol of the pagan star god Saturn.

Saturn-worship is still practiced today, but not recognized as such.
| | | |
| --- | --- | --- |
| | Old-Testament book "Amos" 5:26 | New Testament book "Acts" 7:43 |
Old-Testament book "Amos" 5:26
New Testament book "Acts" 7:43

Old-Testament book "Amos" 5:26

New Testament book "Acts" 7:43
Further reference on Remphan/Chiun = Saturn:
The Black Stone of Mecca
PROJECT LUCIFER

The story: On October 15th 1997, the Cassini-Huygens mission blasted off from Cape Canaveral Air Force Station to explore Saturn and its moons. It continues to study the ringed gas giant today and its mission has been extended till 2010. Cassini is is powered by 32.8 kg (72 lbs) of plutonium fuel. A radioactive power source is the only option for missions travelling beyond the orbit of Mars as sunlight is too weak for solar panels to be effective. However, NASA (in association with secret organizations, such as the Illuminati or the Freemasons) wants to use this plutonium for a "higher purpose", dropping Cassini deep into Saturn at the end of its mission where atmospheric pressures will be so large that it will compress the probe, detonating like a nuclear bomb. What's more, this will trigger a chain reaction, kick-starting nuclear fusion, turning Saturn into a fireball. This is what has become known as The Lucifer Project. This second sun will have dire consequences for us on Earth, killing millions from the huge influx of radiation by this newborn star. Earth's loss becomes the Saturn moon Titan's gain, suddenly it is habitable and the organizations playing "God" can start a new civilization in the Saturn system. What's more, exactly the same thing was attempted when the Galileo probe was dropped into Jupiter's atmosphere in 2003…
Now that the Cassini mission has been extended by two years

The reality: As investigated briefly in Project Lucifer: Will Cassini Turn Saturn into a Second Sun? (Part 1), we looked at some of the technical problems behind Galileo and Cassini being used as makeshift nuclear weapons. They cannot generate an explosion for many reasons, but the main points are: 1) Tiny pellets of plutonium used to heat and power the probes are in separate, damage-proof cylinders. 2) The plutonium is not weapon grade, meaning the 238Pu makes a very inefficient fissionable fuel. 3) The probes will burn up and break apart, therefore disallowing any chance of lumps of plutonium forming "critical mass" (besides, there is no chance the plutonium could possibly form a configuration to create an implosion-triggered device).
OK, so Galileo and Cassini cannot be used as crude nuclear weapons. But say if there was a nuclear explosion inside Saturn? Could it cause a chain reaction in the core, creating a second Sun?
Logos
And no marvel; for Satan himself is transformed into an angel of light. 2 Corinthians 11:14

IT'S NOT  COINCIDENCE  YOUR VIEWING THIS SITE IF YOU DON'T KNOW THE KING OF KINGS AND SAVIOR (Jesus)
YAHUSHUA
CHANGE YOUR LIFE RIGHT NOW AND GO TO GOD'S OPEN ARMS!
SAY THIS PRAYER RIGHT NOW AND BE BORN AGAIN!
And get Baptize it will change your life!