289.RON PAUL
293.RON PAUL ILLUMINATI
I'm going to talk about Ron Paul a lots of people see this man as the new savior for this country which is so false.

He hides behind great ideas like end the fed and other subject of concern but that is only his cover!
Just like any politician they say what the people want to hear it's the oldest play in the book...
Than when they get in office they dont it!!

First off he comes off Ron Paul tries to come off as a conspiracy theorist or a truth  seeker he has gotten help from one of the biggest conspiracy theorist Alex Jones who has promoted him since 2008 which I believe Alex Jones to be a fear monger and a shill that works for the control Illuminati media!
Did you know that GCN – the network which carries Alex Jones and Jeff Rense – is an ABC affiliate? Yes, ABC - as in the Disney-owned American Broadcasting Corporation – the epitome of mainstream corporate media and home of propagandists such as Peter Jennings.

Think about it folks and he promotes the biggest shill Ron Paul which I will prove right here!

Jones says Voting rigged by CIA then begs money for Ron Paul it's all about the money $$$ and more publicity for him! You see folks Alex only cares about deep down is your cash and so does Ron Paul in 2008 he made millions in campaign back in donations


Posted on 
November 6, 2007
by libertyForAll
November 5th proved to be memorable for Ron Paul, who raised 4.2 million in the 24 hour period.$$ He made millions and walked away and yes he pockted all that money$
As Ron Paul pretending to be a truth sayer but he is not.. He is against the 9/ 11 truth movement!
Please remember that over 3000 people died on that day and started a war they have killed the millions of people but good old Ronnie can't connect the dots!
He wants to legalize drugs as in marijuana,crack and heroine so forth and so on!
If you put that crap in every corner store in America we will see the downfall of America lots of people have argued with me and said that's on them if they want to get  high!
We need to see it's just not the drug abusers that pay it is on the society aka welfare and ssi and family members.  I personally know this because both my brothers were addicted to marijuana, heroine and  crack  and other street drugs!
Still to this day we still help them out because they can't find jobs because their minds are fried from using those drugs.
Ron Paul said on that vid and other people always come out with these lame stats also if you legalize drugs there will be less people doing drugs that is a out right lie!
Let me give you the perfect example if there were no cigarettes in every store and every gas station  would there be less smokers?
The answer is 100% yes and as we know the top killers of Americans are  alcohol deaths and  cigarette smoking!
legalizing these drugs will destroy our society and many many people will die!

YOU CAN BET ON IT!
Good ol Ron doing a Masonic hand shack!
A lot of people do not know that Ron Paul is connected to the Masons his father was a Mason and his wife is a member of the Eastern Star.


I know this is a taboo subject among Ron Paul supporters, of which I was one myself in the very beginning of his presidential campaign. And even if it is proven beyond any doubt that he is a freemason, many will just put it aside and pretend it doesn't matter "because he is such a decent and honest man" etc. But many others are very curious to know what RP's status is regarding Freemasonry because it does matter, and I fully intend to find out myself. Therefore, it is high time we started talking openly about it and try to ascertain the truth, one way or another.

I just happened to stumble across this comment over at the Daily Paul yesterday, and thought that I should share it with whoever is interested in knowing whether or not Ron Paul is a Freemason. 

This does not prove anything in that regard, however it makes the probability that he is a Freemason very much higher since Eastern Star members are generally married to Freemason husbands, Rainbow girls are generally children of masons and because Ron Paul's father was also a mason. And in addition, according to the comment, he "respects the organization", which is wholly uncharacteristic of anyone who is supposedly fighting against the masonically-inspired New World Order. Ron Paul is also an unofficial member of the John Birch Society, which was founded by masons, funded by Nelson Rockefeller and run by Jesuit-trained Knights of Malta. In other words, the JBS is a gatekeeper organization, designed to control the opposition and make sure nothing substantial is ever done to impede the New World Order system which just keeps on rolling over humanity. How about the Jahbulon Bullshit Society for a more appropriate name?
THERE YOU HAVE IT FREEMASON TRAINED AND LINKED!
1. Ron Paul's father was a Freemason and Dr. Paul has said himself many times that he respects the organization and has been to many of the open meetings in his district. I should know, I was his scheduler for ten years.
2. His wife, Carol is a member of the Velasco Order of the Eastern Star and maintains her membership in the Freeport area lodge.
3. Their daughters, Lori and Joy, were both Rainbow girls, another organization associated with Freemasonry.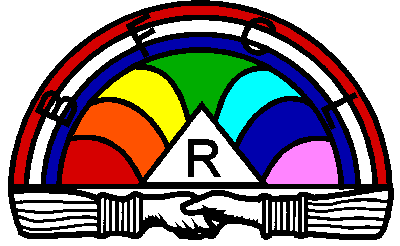 Source: http://www.dailypaul.com/node/46310
Unfortunately, the link now says "access denied" for whatever reason. Maybe you can explain to me why the link no longer works. I even tried to find the page again through a Google search (how I found it originally) and nothing. Poof! Gone. No trace. Not even a Google cache available. I wonder why? Hmmm….
If anyone knows the actual identity of this "scheduler" with the handle of "Liberty Oak Ranch", please share it here with us to help confirm the validity of the comment.
I looked up the Eastern Star chapter being referred to if anyone wants to try and research this further:
Velasco Chapter No. 220 (District 4)
Worthy Matron: Mrs. Leota Romine
Worthy Patron: Paul Romine
Secretary: Mrs. Yvonne Huffhines
1210 N. Avenue O
Freeport Texas 77541
2nd & 4th Mon 7:30pm
Ph. (979) 233-1567
More proof of Ron Paul Masonic/illuminati Handshake

Freemasons use many forms of secret handshakes or hand gestures to show loyalty to their fellow members. At times, members use the secret handshake so that the person they shakehands with, can then come to know that person is a fellow mason.

Many of the men world leaders are members of the freemasonry. 

An routley, they give the secret handshake to each other that can be seen in many photos on web sites.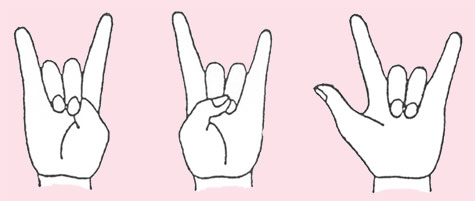 And yes A does a devil hand  sighn!
Now let me get into the symbology of his logos which will show that his part  of the Satanic agenda.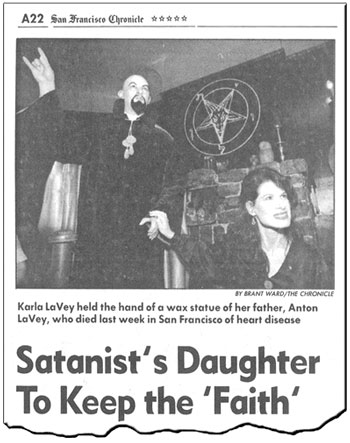 Let's put this sleeping dogs  to rest  if this does not convince you that Ron Paul is part of the Satanic secret society agenda then you are  blinder then a bat let us look at the 2012  official from his website Ron Paul logo....
As you can clearly see the ''A''  in Paul  you will see the  three pyramids  to are red  and the one in the middle is white this my friends is an indication of the mystery schools of Babylon and  Egypt the three pyramids  clearly identify that!

He wants to bring back and restore America Ya right! He is a part of the plan to destory it and bring in the Satanic NEW WORLD ORDER he is nothing but a shill! Again  look at the logo once again.. The 3 pyraimids are red white and blue..Yes good ''ol Ron'' is showing his true colors!
So there you have it....It's on his very own logos you see these alliances it is no surprise because he was brought up in the Satanic Masonic  ideologies from his father and he is married to a fellow Eastern Star Mason and his daughters are as well we also see him doing Masonic handshakes it doesn't take a genius or a rocket scientist to see that this man is corrupted!
So is Mitt Ronmey and if you swith his name around move the ''O'' foward = ''MONEY'' all abouth the money and contol!
So please don't give me that sad story well he is better than the other candidates... He is not as evil or corrupted

Let me tell you something the old saying this devil is better than that devil!
That is one of the stupidest analogy  I have ever heard a devil is a devil no matter what!
BOTTOM LINE!
To get true CHANGE we must change ourselves and go to the one creator
Secondly we must get the Satanic secret societies out of office and get true believers in the one God  until then we will always have the same problems and unfortunately I am here to tell you you don't even pick the president so it doesn't even matter if you vote for Ron Paul or not it is rigged!
Summer, 1967 at Owls Nest Camp with two future U.S. presidents. Around the table, left to right: Preston Hotchkis
Do you see Reagan with Nixon in a meeting at the bohemin grove  they are all pre pick them folks!

IT'S JUST A HUGE SHOW FOLKS!
JOKES ON YOU!
HEY WHERE HAVE WE SEEN THIS?
Old Ron Paul learns from his pals...
THIS IS NOTHING MORE THAN A SATANIC CLUB AND BROTHERHOOD WHEN YOU RELIZE THAT THAN YOU HAVE TRULY AWAKENED!
I could go on and how it is rigged but I am not get into that right now you can click on my other links here to explain that subject.
YOU DON'T PICK THE PRESIDENT PART 1
YOU DON' PICK THE PRESIDENT PART 2
Again you don't have a choice in this slave world to pick our leader but you do have a choice to pick the one true savior YAHUSHUA Jesus Christ!

IT'S NOT  COINCIDENCE  YOUR VIEWING THIS SITE IF YOU DON'T KNOW THE KING OF KINGS AND SAVIOR (Jesus)
YAHUSHUA
CHANGE YOUR LIFE RIGHT NOW AND GO TO GOD'S OPEN ARMS!

SAY THIS PRAYER RIGHT NOW AND BE BORN AGAIN! 

And get Baptize it will change your life!
Please tell others about this site thank you.