29.PRAYER
Prayer is the act of communicating with God in worship. This may include praise, requesting guidance or assistance, confessing sins, as n act of repentance or an expression of one's thoughts and emotions. The words used in prayer may take the form of intercession, a hymn, or a spontaneous utterance in the person's praying words. Praying can be done in public, as a group, or in private.
"I am the Lord your God, I am holding your
hand, so don't be afraid. I am here to help you"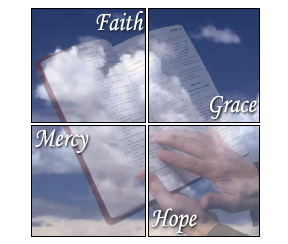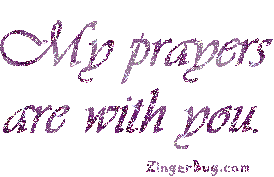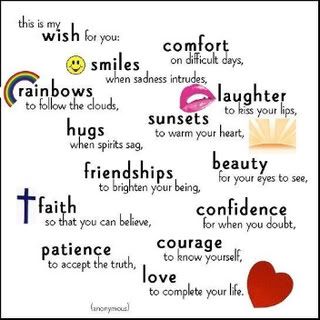 HOLY SCRIPTURES TO TRULY IN LIGHTEN YOU!!
1 Chronicles 16:25 (King James Version)
For great is the LORD, and greatly to be praised: he also is to be feared above all gods.

Exodus 15:11
Who is like unto thee, O LORD, among the gods? who is like thee, glorious in holiness, fearful in praises, doing wonders?

2 Samuel 22:4
I will call on the LORD, who is worthy to be praised: so shall I be saved from mine enemies.

2 Chronicles 20:22
And when they began to sing and to praise, the LORD set ambushments against the children of Ammon, Moab, and mount Seir, which were come against Judah; and they were smitten. 

Psalm 9:1
I will praise thee, O LORD, with my whole heart; I will shew forth all thy marvellous works.

Psalm 22:23 (King James Version)
Ye that fear the LORD, praise him; all ye the seed of Jacob, glorify him; and fear him, all ye the seed of Israel.

Psalm 22:3
But thou art holy, O thou that inhabitest the praises of Israel. 

Psalm 28:7
The LORD is my strength and my shield; my heart trusted in him, and I am helped: therefore my heart greatly rejoiceth; and with my song will I praise him. 

Psalm 35:28
And my tongue shall speak of thy righteousness and of thy praise all the day long 

Psalm 42:5
Why art thou cast down, O my soul? and why art thou disquieted in me? hope thou in God: for I shall yet praise him for the help of his countenance. 

Psalm 47:7
For God is the King of all the earth: sing ye praises with understanding.e

Psalm 50:23
Whoso offereth praise glorifieth me: and to him that ordereth his conversation aright will I shew the salvation of God.

Psalm 56:4
In God I will praise his word, in God I have put my trust; I will not fear what flesh can do unto me.

Psalm 63:3
Because thy lovingkindness is better than life, my lips shall praise thee 

Psalm 69:30
I will praise the name of God with a song, and will magnify him with thanksgiving 

Psalm 74:21
O let not the oppressed return ashamed: let the poor and needy praise thy name. 

Psalm 89:5
And the heavens shall praise thy wonders, O LORD: thy faithfulness also in the congregation of the saints.

Psalm 92:1
IT IS A GOOD THING TO GIVE THANKS UNTO THE LORD, AND TO SING PRAISES UNTO THY NAME, O MOST HIGH

Psalm 100:4
Enter into his gates with thanksgiving, and into his courts with praise: be thankful unto him, and bless his name 

Psalm 106:47
Save us, O LORD our God, and gather us from among the heathen, to give thanks unto thy holy name, and to triumph in thy praise. 

Psalm 107:15
Oh that men would praise the LORD for his goodness, and for his wonderful works to the children of men! 

Psalm 111:10
The fear of the LORD is the beginning of wisdom: a good understanding have all they that do his commandments: his praise endureth for ever. 

Psalm 113:3
From the rising of the sun unto the going down of the same the LORD's name is to be praised. 

Psalm 115:18
But we will bless the LORD from this time forth and for evermore. Praise the LORD. 

Psalm 117:2
For his merciful kindness is great toward us: and the truth of the LORD endureth for ever. Praise ye the LORD. 

Psalm 118:21
I will praise thee: for thou hast heard me, and art become my salvation. 

Psalm 119:171
My lips shall utter praise, when thou hast taught me thy statutes. 

Psalm 139:14
I will praise thee; for I am fearfully and wonderfully made: marvellous are thy works; and that my soul knoweth right well. 

Psalm 145:3
Great is the LORD, and greatly to be praised; and his greatness is unsearchable. 

Psalm 146:2
While I live will I praise the LORD: I will sing praises unto my God while I have any being. 

Psalm 148:2
Praise ye him, all his angels: praise ye him, all his hosts. 

Psalm 148:3
Praise ye him, sun and moon: praise him, all ye stars of light. 

Psalm 148:5
Let them praise the name of the LORD: for he commanded, and they were created. 

Psalm 148:13
Let them praise the name of the LORD: for his name alone is excellent; his glory is above the earth and heaven. 

Psalm 149:6
Let the high praises of God be in their mouth, and a two-edged sword in their hand; 

Isaiah 25:1
O Lord, thou art my God; I will exalt thee, I will praise thy name; for thou hast done wonderful things; thy counsels of old are faithfulness and truth.

Isaiah 43:21
This people have I formed for myself; they shall shew forth my praise.

Isaiah 61:3
To appoint unto them that mourn in Zion, to give unto them beauty for ashes, the oil of joy for mourning, the garment of praise for the spirit of heaviness; that they might be called trees of righteousness, the planting of the LORD, that he might be glorified. 

Isaiah 61:11
For as the earth bringeth forth her bud, and as the garden causeth the things that are sown in it to spring forth; so the Lord GOD will cause righteousness and praise to spring forth before all the nations 

Isaiah 63:7
I will mention the lovingkindnesses of the LORD, and the praises of the LORD, according to all that the LORD hath bestowed on us, and the great goodness toward the house of Israel, which he hath bestowed on them according to his mercies, and according to the multitude of his lovingkindnesses 

Jeremiah 17:14
Heal me, O LORD, and I shall be healed; save me, and I shall be saved: for thou art my praise. 

Jeremiah 20:13
Sing unto the LORD, praise ye the LORD: for he hath delivered the soul of the poor from the hand of evildoers. 
Jeremiah 31:7
For thus saith the LORD; Sing with gladness for Jacob, and shout among the chief of the nations: publish ye, praise ye, and say, O LORD, save thy people, the remnant of Israel. 

Jeremiah 33:11
The voice of joy, and the voice of gladness, the voice of the bridegroom, and the voice of the bride, the voice of them that shall say, Praise the LORD of hosts: for the LORD is good; for his mercy endureth for ever: and of them that shall bring the sacrifice of praise into the house of the LORD. For I will cause to return the captivity of the land, as at the first, saith the LORD.

Daniel 2:23
I thank thee, and praise thee, O thou God of my fathers, who hast given me wisdom and might, and hast made known unto me now what we desired of thee: for thou hast now made known unto us the king's matter. 

Joel 2:26
And ye shall eat in plenty, and be satisfied, and praise the name of the LORD your God, that hath dealt wondrously with you: and my people shall never be ashamed. 

Luke 19:37
And when he was come nigh, even now at the descent of the mount of Olives, the whole multitude of the disciples began to rejoice and praise God with a loud voice for all the mighty works that they had seen; 

Ephesians 1:12
That we should be to the praise of his glory, who first trusted in Christ. 

Philippians 4:8
Finally, brethren, whatsoever things are true, whatsoever things are honest, whatsoever things are just, whatsoever things are pure, whatsoever things are lovely, whatsoever things are of good report; if there be any virtue, and if there be any praise, think on these things. 

Philippians 1:11
Being filled with the fruits of righteousness, which are by Jesus Christ, unto the glory and praise of God

Faith is being sure of what we hope for and certain of what we do not see. (Hebrews 11:1)
Without faith it is impossible to please God. (Hebrews 11:6)
The righteous will live by faith. (Habbakuk 2:4)
Faith comes from hearing the message, and the message is heard through the Word of Christ. (Romans 10:17)
Everything that does not come from faith is sin. (Romans 14:23)
Faith does not rest on men's wisdom, but on God's power. (1 Corinthians 2:5)
If I have a faith that can move mountains, but have not love, I am nothing. (1 Corinthians 13:2)
We live by faith and not by sight. (2 Corinthians 5:7)
Man is not justified (made right with God) by observing the Law, but by faith in Jesus Christ. (Galatians 2:16)
You are all sons of God by faith in Jesus Christ. (Galatians 3:26)
For it is by grace you have been saved, through faith - and this not from yourselves,
it is the gift of God - not by works, so that no one can boast. (Ephesians 2:8-9)
You know that the testing of your faith produces perseverance. (James 1:3)
Faith by itself, if it is not accompanied by action, is dead. (James 2:17)
As the body without the spirit is dead, so faith without deeds is dead. (James 2:26)
And the prayer offered in faith will make the sick person well. (James 5:15)