377.911 CROSS
The World Trade Center cross, also known as the Ground Zero cross, is a group of steel beams found amidst the debris of the World Trade Center following the September 11, 2001 terrorist attacks which resembles the proportions of a Christian cross.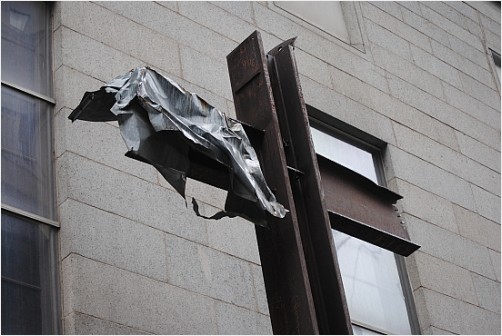 GET SAVED BEFORE IT IS TOO LATE!
Exodus 14:14
The LORD shall fight for you, and ye shall hold your peace.

IT'S NOT  COINCIDENCE  YOUR VIEWING THIS SITE IF YOU DON'T KNOW THE KING OF KINGS AND SAVIOR (Jesus)
YAHUSHUA
CHANGE YOUR LIFE RIGHT NOW AND GO TO GOD'S OPEN ARMS!

SAY THIS PRAYER RIGHT NOW AND BE BORN AGAIN!
And get Baptize it will change your life!