397.TOYS ''R''US
397.TOYS ''R''US
I WENT TO TOYS "R" US AS I WALKED THROUGH THE ISLES I FELT DEMONIC PRESENCE!
FROM THE TOYS THEMSELVES TO TOYS ARE US TOYS ARE US AND THE STORES AND THEIR LOGOS TO EVEN THEIR MASCOTS!
LOOK HERE AS I PROVE MY POINT AND BREAK DOWN THE SYMBOLOGY!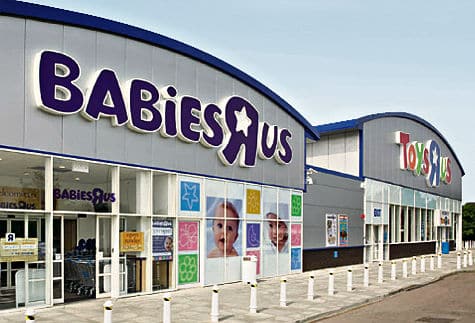 AS YOU CAN SEE THE PYRAMID POINTING TOWARDS THE INVERTED SATANIC STAR EVEN MORE VISIBLE!
WE NOW KNOW WHO THESE PEOPLE PROMOTE!
GET SAVED BEFORE IT IS TOO LATE!
Exodus 14:14
The LORD shall fight for you, and ye shall hold your peace.

IT'S NOT  COINCIDENCE  YOUR VIEWING THIS SITE IF YOU DON'T KNOW THE KING OF KINGS AND SAVIOR (Jesus)
YAHUSHUA
CHANGE YOUR LIFE RIGHT NOW AND GO TO GOD'S OPEN ARMS!

SAY THIS PRAYER RIGHT NOW AND BE BORN AGAIN!
And get Baptize it will change your life!
Please tell others about this site thank you.