WWW=666
WWW (World Wide Web) is 666.
In the hebraic alphabet, each letter is related to a number. W is 6.
& is of course the David star.
In the french or english alphabet is the letter number 23,
2 x 3 = 6.
Every time you key-in WWW on the keyboard, you key-in 666.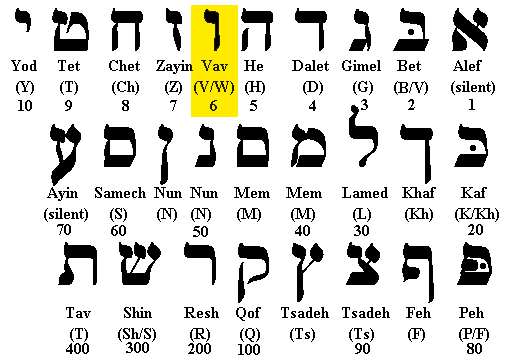 The English equivalent is below the Hebrew letter (in parenthesis)
.
The number value of the Hebrew letter is below the English letter.
The "vav" or English "w" or "6" is highlighted in yellow.
By the way, Hebrew reads right to left.
vav vav vav = www = 666