429.AMERICAN'S GREAT SEAL!
429.AMERICAN GREAT SEAL!
Pretty self explanatory. This page says the Egyptian symbol was inspired by solar eclipses. Is it all based on sun worship?


Egyptian Horus sun symbol.


Roman Empire eagle-sun symbol


Ancient Iranian royal standard depicting eagle-sun symbolism.


Double headed eagle of the 33rd degree of Freemasonry; 'Ordo ab Chao' means 'Order out of Chaos', plainly referring to how populations can be manipulated via the Hegelian Dialectic.
Great Seal of the USA; 'E Pluribus Unum' means 'Out of Many, One'. You can interpret that however you wish.


Nazi winged disc
Hitler poster (note the soaring bird and sun in the background)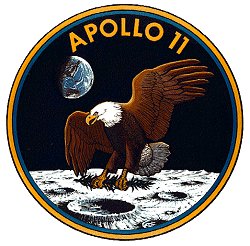 Apollo 11 which the Bible talks about
APOLLYON, or, as it is literally in the margin of the AV of Revelation 9:11, "a destoyer," is the rendering of the Hebrew word Abaddon, "the angel of the bottomless pit."
[And they had a king over them, which is the angel of the bottomless pit, whose name in the Hebrew tongue is Abaddon, but in the Greek tongue hath his name Apollyon.--Rev 9:11]
Obama campaign sticker


Obama seal


GET SAVED BEFORE IT IS TOO LATE!
Exodus 14:14
The LORD shall fight for you, and ye shall hold your peace.

IT'S NOT  COINCIDENCE  YOUR VIEWING THIS SITE IF YOU DON'T KNOW THE KING OF KINGS AND SAVIOR (Jesus)
YAHUSHUA
CHANGE YOUR LIFE RIGHT NOW AND GO TO GOD'S OPEN ARMS!

SAY THIS PRAYER RIGHT NOW AND BE BORN AGAIN!
And get Baptize it will change your life!