5.LIFE CHANGER UP LIFTER
LIFE CHANGER UPLIFTER =)
V

IST THIS PAGE EVERYDAY TO GET MOTIVATED

AND TO LAUGH WITH JOKES AND COMICS

AND AMAZING QUOTES NEW ONES

UPLOADED EVERY DAY!

SO ENJOY AND BOOKMARK

TO START FELLING UPLIFTED

EVERYDAY MUCH LOVE!!





*

THE Quotes ARE IN

YELLOW

*









focus on the journey, not the destination. Joy is found not in finishing an activity but in doing it."
-

GREG ANDERSON








"





THE GREATEST BATTLE YOU WILL EVER HAVE IS THE ONE WITH IN YOUR SOUL! WE QUESTION WHY WE ARE HERE LOOKING FOR THE GREATEST ANSWER IN OUR LIFE TRYING TO FIND THEM WE FIND GOD AND THAN OUR TRUE SELF!

S

onny Cardona



"Paradise is Always Where Love Dwells"


--

JEAN PAUL F. RICHTER



"Forget past mistakes. Forget failures. Forget everything except what you're going to do now & do it."
--

WILLIAM DURANT





"Life is what we make it. Always has been, always will be."


--

GRANDMA MOSES





"Twenty years from now you will be more disappointed by the things you didn't do than by the ones you did do. So throw off the bowlines. Sail away from the safe harbour. Catch the trade winds in your sails. Explore.Dream. Discover"


--

MARK TWAIN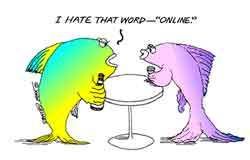 As every thread of gold is valuable. So is every moment of your time! You are very spacial to this world GOD LOVE YOU MORE THAN YOU CAN EVER KNOW!
" alt=""
D

on't be afraid that your life will end, be afraid that it will never begin!"



-

ANONYMOUS



time to wake  up and enjoy life much love!
"reminds me of our politician of today lol =)

"The best way to make your dreams come true is to wake up.

"



-

PAUL VALERY



WE NEED TO LOVE EACH OTHER!!!NOT BLOW EACH OTHER UP!!!






"If you wish to travel far and fast, travel light. Take off all of your envies, jealousies, unforgiveness, selfishness and fear"




-

CESARE PAVESE





"There are no language barriers when you are smiling."




--

ALLEN KLEIN )



WE ARE AWAKE AND ALIVE!!!!GOD BLESS YOU ALL =)


THEY DID NOT KNOW THE FULL TRUTH WE NOW DO NOW!!LET'S TELL OUR BROTHER AND SISTERS THAT DON'T KNOW LET'S STRIVE FOR PEACE AND LOVE AND TEACH OUR CHILDREN THE TRUTH SO NO GENERATION WILL EVER BLAME EACH OTHER!!! GOD BLESS MUCH LOVE!