7.NO SATANIC NEW WORLD ORDER!
**WARNING THIS IS A LIFE SPOILER WARNING**
ON HOW THE WORLD IS CONTROLLED
WHAT IS THE NEW WORLD ORDER?
A one-world dictatorship. A One world government, one world religion, one world army, one world currency. You must see through this left/right paradigm and understand that all sides are controlled by the same people. There are 2 techniques of mass manipulation. One is called "problem-reaction-solution". this technique works like this: you know that if you openly propose to remove basic freedoms, start a war, or centralize power, there will be a public reaction against it. So you use problem-reaction-solution. At stage 1 you create a problem, such as a terrorist bomb. anything that would require a "solution". at stage 2 you report the problems you have covertly created in the way you wish the people to perceive them. You find someone to blame, a patsy like Osama Bin Laden, and you spin the background to these events in a way that encourages the people to demand that something must be done. Like accuse Sadam Hussein of having weapons of mass destruction or harbouring Bin Laden. this allows you to move onto stage 3, the sting. Or attacking Iraq.



T

HIS IS WHAT

THEY WANT US TO DO

T

HE ONLY WAY TO

SURVIVE

IS TO

SAY NO!



SAY NO TO THE NEW WORLD ORDER SAY NO!!



"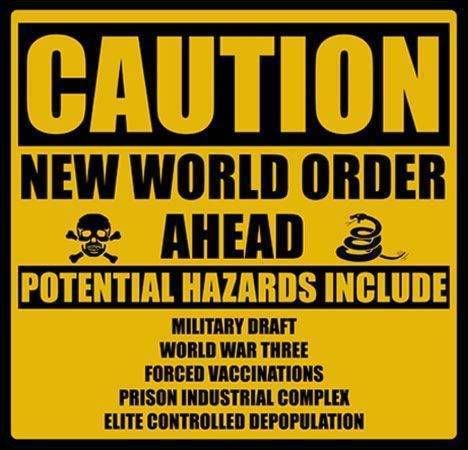 Illuminati exposed
-
FROM THE BEGINNING OF TIME EVIL AND CORRUPTION HAS TRYED TO TAKE OVER OUR BODIES,MIND,SPIRT AND SOUL AND TRY TO ENSLAVE US FROM  OUR SELFS AND GOD'S TRUE LOVE FROM ANCIENT SUMERIA, BABYLON, EGYPT AND ROME AND I CAN GO ON AND ON. JUST LOOK  HOW THE DEMONONIC SPIRTS AND EVIL MEN HAVE CORRUPTED AMERICA AND THE WHOLE WORLD WITH THE SAME  AMORAL STRUCTURES TO ENSLAVE MAN KIND into ''SATANIC NEW WORLD ORDER''!


IT IS NOW TO WAKE UP!!!
| | |
| --- | --- |
| | |
| | Unfortunately for the people of the world everything is going according to the New World Order Plan. But what is this New World Order Plan? In a nutshell the Plan is this. The Dark Agenda of the secret planners of the New World Order is to reduce the world's population to a "sustainable" level "in perpetual balance with nature" by a ruthless Population Control Agenda via Population and Reproduction Control. A Mass Culling of the People via Planned Parenthood, toxic adulteration of water and food supplies, release of weaponised man-made viruses, man-made pandemics, mass vaccination campaigns and a planned Third World War. Then, the Dark Agenda will impose upon the drastically reduced world population a global feudal-fascist state with a World Government, World Religion, World Army, World Central Bank, World Currency and a micro-chipped population. In short, to kill 90% of the world's population and to control all aspects of the human condition and thus rule everyone, everywhere from the cradle to the grave. |
---
– Die Neuesten Arbeiten des Spartacus und Philo Weisshaupt,
an Illuminati, pointed out these points that have to be fulfilled to bring the
NWO to life:
1) Abolition of all ordered governments
2) Abolition of private property
3) Abolition of inheritance
4) Abolition of patriotism
5) Abolition of the family
6) Abolition of religion
7) Creation of a world government
7) Creation of a world government
-
ILLUMINATI CORPORATE LOGO SYMBOLISM
WHO DO THESE PEOPLE WORSHIP?FALLEN ANGELS DEMONS AND THE DEVIL LUCIFER
FOUNDING FATHER WHAT DID THEY REALLY BELIEVE!!!<

HERE IS PROFF THEY WORSHIP MOLOCH THE DEMON IN THE BIBLE MOLOCH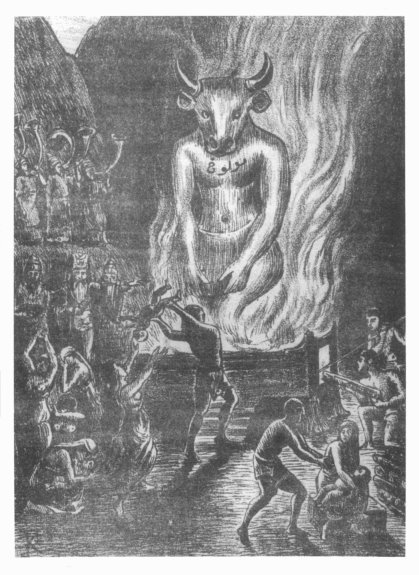 !!DON'T BELIVE ME TAKE A LOOK ''DO YOUR RESEARCH''IIf you want to hide something, put it in plain site''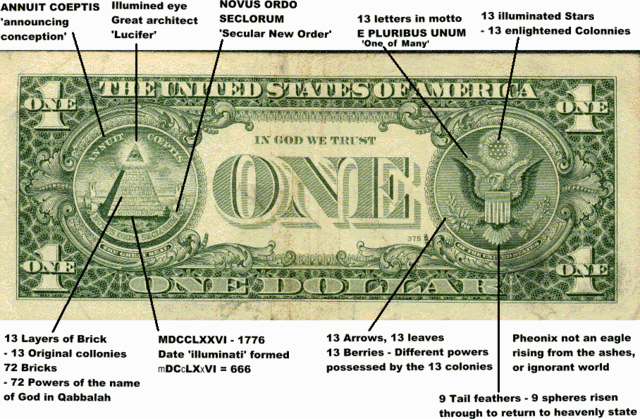 " alt="" /> 
When magnified many times an owl can be seen hiding in the upper right corner on the front of the American one dollar bill. This is not simply a smear of ink, every single microdot on these notes has been put on specifically by the designer.
The All-Seeing Eye In Iraq. One of the ancient and now well researched Canaanite deities that was and still is worshipped by the 'Brotherhood' is often symbolized as an owl and is referred to as some as Minerva and others as Molech (sometimes Moloch).
The mall in Washington DC is laid out so the gardens and streets form the image of an owl.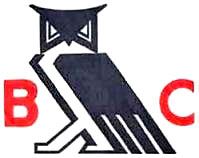 The All-Seeing Eye In Iraq. One of the ancient and now well researched Canaanite deities that was and still is worshipped by the 'Brotherhood' is often symbolized as an owl and is referred to as some as Minerva and others as Molech (sometimes Moloch).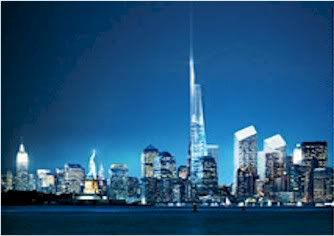 The Freedom Tower to be built at the site of the devastated World Trade Center in Lower Manhattan officially broke ground on May 1, 2006. The building will be 1776 feet tall. May 1, 1776 is also recognized as the birthdate of the Illuminati.
If you needed any further proof as to who is running the show and in control of the wealth then take a look at the new Frost Bank tower located in Austin, Texas home to the University of Texas Lonhorns and former powerbase of now president George W. Bush. This 33 STORY structure is nothing more than a shrine to the great horned owl (Moloch or Minerva). One of the ancient and now well researched Canaanite deities that was and still is worshipped by the 'Brotherhood' is often symbolised as an owl and is referred to as Minerva or Molech (sometimes Moloch). The Austin Chronicle: Best of Austin: 2005: Readers: Architecture & Lodging Frost Bank Tower "The tallest building in town, this retro-future skyscraper looms large over the skyline, providing an obvious beacon of change, signaling an era of things to come. Designed by HKS Inc., who along with Lake/Flato will design the new UT Hotel & Conference Center in 2008, the Frost is 515 feet of glass and steel. This new landmark keeps Austin characteristically weird with its owl face looking down over the city and characteristically Austin with a 30-foot cedar tree perched high atop the mechanical penthouse."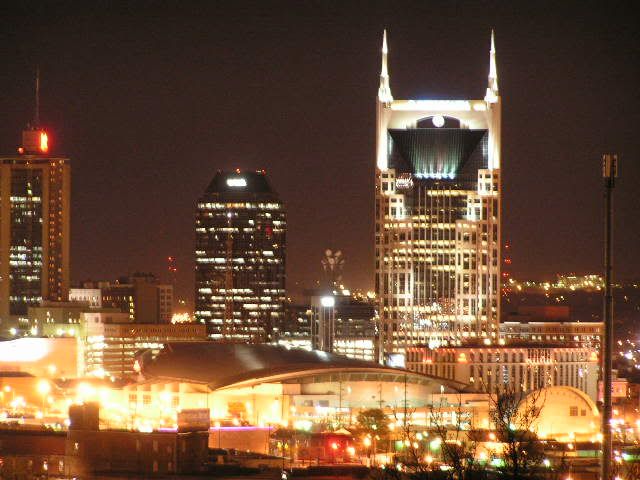 The BellSouth Tower in Nashville,TN is located at 333 Commerce St and is 33 stories high.
THIS IS THE ATT BUILDING IN MY HOME TOWN IN CLEVELAND OHIO AND IT IS AN OWL AS WELL THEY WORSHIP THE OWL BECAUSE AN OWL CAN SEE THE BEST IN THE DARK AND THEY BELIEVE THEY ARE THE ILLUNED ONES
The logo of the Bohemin Club"A visitor to infowars.com sent a very rare copy of the Annals of the Bohemian Club (vol 7), 1987-1996. It is the Bohemian Club Quasquicentennial, celebrating the 125th anniversary of the founding. It is an internal Club publication, and only around 200 were issued to elite members. The photos you will see below document the elite membership from George w. Bush and his Father, George H. W. Bush, Richard Nixon, Jimmy Carter, Helmut Schmidt and other Illuminaries. You will also see new, exclusive images from the occult Cremation of Care ceremony.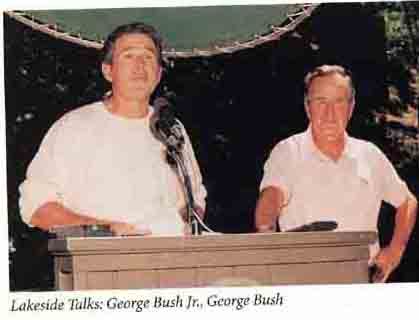 From page 243 (in 1991) German Chancellor Helmut Schmidt addresses the elite of the world at a lakeside talk. Helmut Schmidt, in his own autobiography, "Men and Powers, a Political Retrospective, says that he is a member of the Council on Foreign Relations, the Trilateral Commission and the Bilberberg group. He also says that he has been an active participant in bringing in world government. Mr. Schmidt also said in his book that leaders from globalist bodies travel to the Grove every summer. He talks about secret groves in Germany where they do druidic rituals, but indicates that Bohemian Grove is his favourite place to participate in these rituals.

The essence of political struggle is actually spiritual, a cosmic battle between God (Good) and Satan (Evil) for the soul of man. The struggle is between an international financial elite dedicated to Satan, led by the Illuminati, and the remnants of humanity that still uphold God's Plan. The unsuspecting masses hang in the balance, inhabiting a fool's paradise like children. This struggle is not between nations, religions or between ideologies of Left or Right. This occult elite creates and controls both sides of every conflict in order to obscure and at the same time advance its long-term agenda. The elite plan is to remake the planet as its private neo feudal preserve. This involves the reduction of the world's population through plague, catastrophe or war; mind control/breeding of the survivors as serfs; and the enshrinement of Lucifer as god. A cataclysm could happen within the next 10-20 years. We're living on borrowed time, duped by the media and distracted by sex while the elite tests and imposes various methods of manipulation and control. Thousands of organizations like the UN promote the elite's "world government" agenda with practically no public scrutiny. More recently, the elite instigated the Sept. 11 attacks in order to justify their "War on Terror" the repressive "Patriot Act", and Iraq War. The flooding of New Orleans, vaccinations and the bird flu epidemic are other tests or possible harbingers. Sophisticated and dedicated people roll their eyes when told about this conspiracy. They are hypnotized by their "education" and the mass media. The "Illuminati" sounds fantastic but it is NOT a chimera. Hidden within Freemasonry, it is the Church of Satan. Its membership was known; its premises were raided. Plans and correspondence were seized and published. Defectors attested to the grave danger at formal inquiries. It was suppressed but went underground. It has since grown so powerful that it has literally defined the modern age (under the guise of "progress," "reform" and "revolution") and now threatens the future of humanity.
THE ORIGIN OF MODERN DYSFUNCTION
The term "Illuminati" means "enlightened ones" and refers to Lucifer, the "light bringer." Its essential philosophy is to substitute"reason" i.e. expedience for "right reason" i.e. universal morality. "Do as thou wilt" was the Illuminati motto. The Illuminati will define reality, not God or nature. Illuminism or "humanism" is a secular religion and a transition to Satanism (i.e. "tolerance"). The decline of public decency makes this increasingly apparent. Look for the world to increasingly resemble the game "Grand Theft Auto" or an occult Hollywood feature. Whether it's a plant, a dog or a child, each flourishes naturally following its inherent design given a little nourishment and love. The Illuminati wishes to negate the inherent course of human development by promoting dysfunction under such guises as"freedom" and the cookie cutter of "equality." The Illuminati represents the traditional feudal power elite, the alliance of European aristocracy and Jewish moneylenders, united by money, marriage and the occult. In 1770, Mayer Rothschild hired the 22-year-old Adam Weishaupt, a university instructor (son of a rabbi raised as a Catholic) to attract the cream of European society to a secret cult designed to reverse the course of Western (i.e. Christian) civilization (hence the term "revolution.") I am summarizing "Final Warning" an .. book by David Allen Rivera and James Wardner's excellent book "Unholy Alliances" (pp.34-51)
The Illuminati was founded May 1, 1776. Weishaupt wrote: "The great strength of our Order lies in its concealment, let it never appear, in any place in its own name, but always covered by another name, and another occupation. None is fitter than the three lower degrees of Freemasonry; the public is accustomed to it, expects little from it, and therefore takes little notice of it." An understanding was reached with the Masons at the Congress of Wilhelmsbad on December 20, 1781 to add the Illuminati hierarchy to the first three degrees of Masonry. On returning home, Comte de Virieu, a Mason from the Martiniste lodge at Lyons, reported: "I can only tell you that all this is very much more serious than you think. The conspiracy which is being woven is so well thought out that it will be impossible for the Monarchy and the Church to escape it." Nesta Webster in her book World Revolution describes the modus operandi of the Illuminati. It applies to Adolph Hitler as well as Timothy Leary: "The art of Illuminism lay in enlisting dupes as well as adepts, and by encouraging the dreams of honest visionaries or the schemes of fanatics, by flattering the vanity of ambitious egotists, by working on unbalanced brains, or by playing on such passions as greed and power, to make men of totally divergent aims serve the secret purpose of the sect."
The Illuminati also used bribes of money and sex to gain control of men in high places, and then blackmailed them with the threat of financial ruin, public exposure or assassination. This continues to the present day. Weishaupt wrote: "One must speak sometimes in one way, sometimes in another, so that our real purpose should remain impenetrable to our inferiors." And what was that purpose? It was"nothing less than to win power and riches, to undermine secular or religious government, and to obtain the mastery of the world." The first priority was to enlist writers, publishers and educators. The modern pantheon of great thinkers, from Darwin to Nietzsche to Marx, were Illuminati pawns or agents. Of one university, Weishaupt wrote: "All the professors are members of the Illuminati...so will all the pupils become disciples of Illuminism." (Wardner, 45) As the Order spread throughout Germany, money was contributed from such leading Jewish families as the Oppenheimers, Wertheimers, Schusters, Speyers, Sterns and of course, the Rothschilds. Gerald B. Winrod wrote in his book Adam Weishaupt: A Human Devil "of the thirty-nine chief sub-leaders of Weishaupt, seventeen were Jews." From Bavaria, the Order of the Illuminati spread like wildfire... Soon they had over 300 members from all walks of life, including students, merchants, doctors, lawyers, judges, professors, civil officers, bankers, and even church ministers.
Some of their more notable members were: the Duke of eans, Duke Ernst Augustus of Saxe-Weimar-Coburg-Gotha, Prince Charles of Hesse-Cassel, Johann Gottfried von Herder (a philosopher), Count Klemens von Metternich, Catherine II of Russia, Count Gabriel de Mirabeau, Marquis of Constanza ("Diomedes"), Duke Ferdinand of Brunswick ("Aaron"), Duke Karl August of Saxe-Weimar, Johann Wolfgang von Goethe (a poet), Joseph II of Russia, Christian VII of Denmark, Gustave III of Sweden, and King Poniatowski of Poland. By the time of the 3rd Masonic Congress in Frankfurt in 1786, the Illuminati virtually controlled all the Masonic lodges, which represented three million secret society members across the various German provinces, Austria, Hungary, England, Scotland, Poland, France, Belgium, Switzerland, Italy, Holland, Spain, Sweden, Russia, Ireland, Africa, and America. (Wardner, p. 39) In the 1790's there was an Illuminati scare in the United States. At Charlestown, in 1798, the Reverend Jedediah Morse preached: "Practically all the civil and ecclesiastical establishments of Europe have already been shaken to their foundations by this terrible organization, the French Revolution itself is doubtless to be traced to its machinations..." (Wardner 48) In 1832 William Russell established a chapter of the Illuminati at Yale called the "Skull and Bones." President G.W. Bush, his father and John Kerry are members. On Sept. 9, 1785, Joseph Utzschneider, a lawyer, and two other defectors revealed the Illuminati goals before a Court of Inquiry in Bavaria: Abolition of the Monarchy and all ordered government; Abolition of private property (which the Illuminati will assume); Abolition of Patriotism (nations); Family, (through the abolition of Marriage, Morality, and by government providing "Education" for children) and finally, Abolition of all Religion, particularly Christianity. These are exactly the goals of Communism, enunciated by Marx in 1848. The Illuminati and Communism go hand-in-glove. The term "Reds" originates with "Red Shield" the Rothschild name. The satanic five-pointed star is the symbol of both.
CONCLUSION
Mankind has taken a wrong turn and appears doomed to annihilation. The political, cultural and economic elite of the West is either dupes or willing agents of a satanic conspiracy of cosmic proportions. If we and our children are to suffer and die prematurely, at least we know the real reason. That is a privilege not granted to millions of our ancestors. God and Satan made a wager for the soul of man. If God wins, man revels in the glory of his Divine Birthright. If Satan wins, man is destroyed. In a nutshell, this is the religious nature of politics.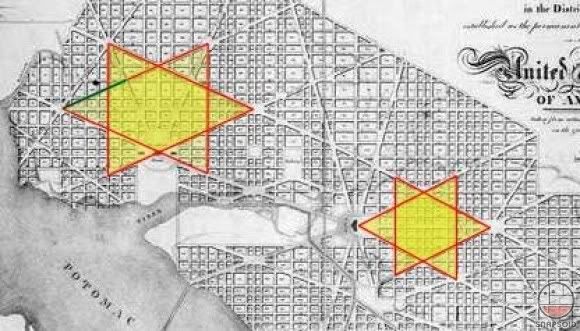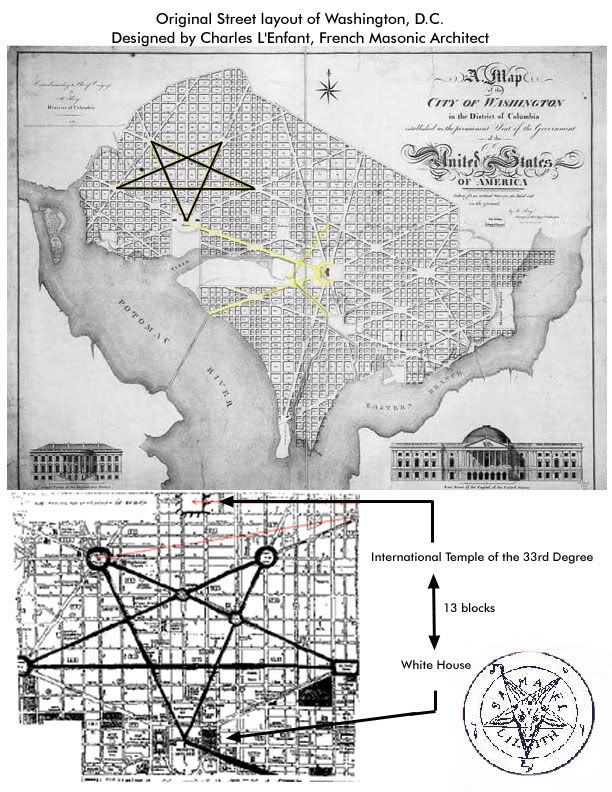 The pentagon is an infinite occult symbol -- it is the center of the pentagram and a pentagram fits perfectly inside a pentagon.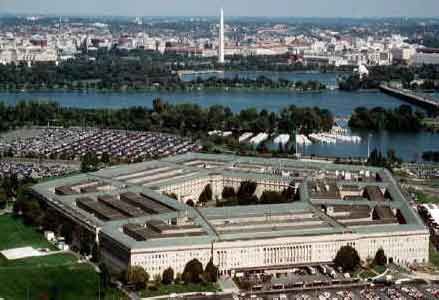 Just across the bay from San Diego lies the United States Naval Amphibious Base in Coronado, California. On the base is a swastika shaped building. A very unusual building to be on a naval base to say the least.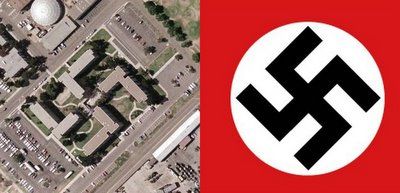 Is that a pyramid in his l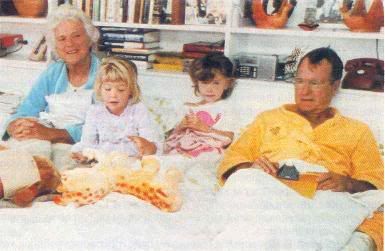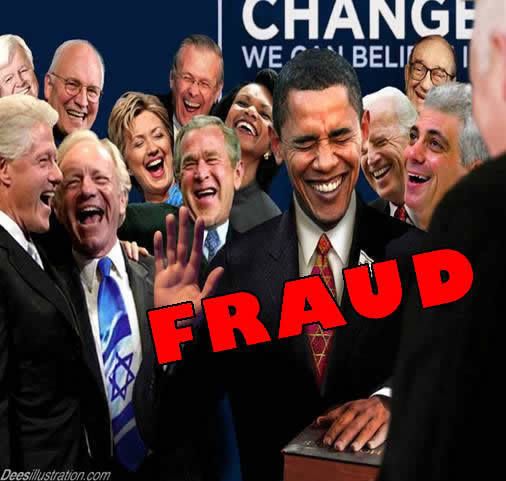 " a
lt="" />
" alt="" />
TRUE BELIEVERS ARE NOT F*CKED WE HAVE GOD ON OUR SIDE GOD BLESS YOU ALL LOVE, PEACE AND RESPECT TO ALL NOW WE KNOW THERE EVIL PLAN!!!
For thousands of years, our world has been controlled by a global elite and through their system
we have been indoctrinated into accepting the world and reality as it has been presented to us.
Through their many systems whereby money, religion, the economy, cities, etc., were created,
they have directed us like sheep to where they want us to go and into believing what they want us
to believe.  They have cleverly used methods of mind control and indoctrination in order to lead
us towards their final Agenda, that of lobotomising us by means of a microchip whereby we
will no longer be an individual but a robot,  like a bee in a beehive only here to serve THEM!
WE MUST ALL WAKE UP FROM ALL OF THERE LIES AND HELP OTHERS LEARN AND GET CLOSE TO THE CREATOR YAH BEFORE IT IS ALL TO LATE!!! 

YOU KNOW HAVE THE KNOWLEDGE WHAT ARE YOU GOING TO DO ARE YOU GOING TO HELP YOUR FELLOW BROTHERS AND SISTERS?!


THE BILBE SAIDS IN
Hosea 4: 6 (KJV) My people perish from a lack of knowledge.
YOU NOW KNOW AND HAVE THE KNOWLEDGE OF WHAT'S GOING ON THIS WORLD! WHAT ARE YOU GOING TO DO ARE YOU GOING TO HELP YOUR FELLOW BROTHERS AND SISTERS?!